Food ingredients automatic combination weigher for packing machine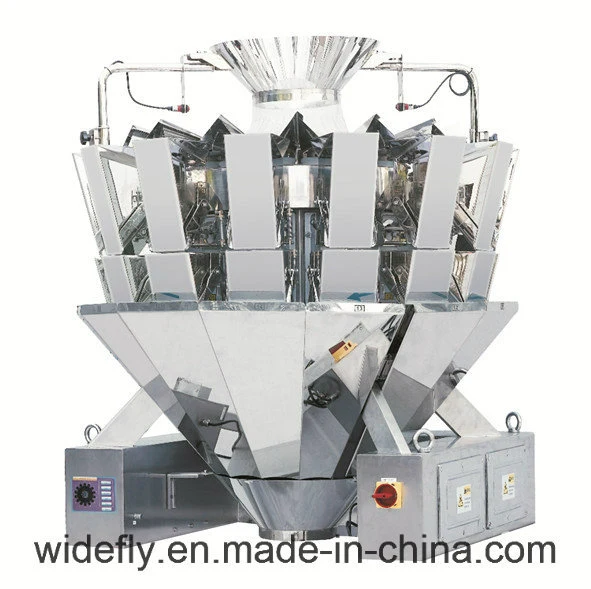 Main fountion:
1) The most efficient and accurate weight calculation by computer
2) Circle dump avoid materials drops together to avoid break and pile up
3) 7/10 inches touch screen with multiple languages.
4) Adjustable backlight control for vision protection
5) Compatible with single packaging machine for automatic weighing.
6) Instant hopper vibration index for better control.
7) 50 preset programs for multiple tasks.
8)
Individual setting linear vibration amplitude
9)
Templated motor drive, convenient for dismantling
10)
A
dopts latest CAN BUS electronics and DSP technology, each head unit with modular system control
Specifications:
| | | |
| --- | --- | --- |
| Model | RX-14A-1600S | RX-14A-2500D |
| Construction | 304 stainless steel | 304 stainless steel |
| Weight Range | 3-6500 grams | 3-6500 grams |
| Max. Speed | 120 bags/min | 120 bags/min |
| Accuracy | + 0.3-3 grams | + 0.3-3 grams |
| Volume | 1.6L | 2.5L |
| Control | 7" /10' 'touch screen | 7"/10'' touch screen |
| Programs | 99 kinds | 99 kinds |
| Multiple Languages | Yes | Yes |
| IP65 Waterproof Standard | Yes | Yes |
| Power Supply | 220V/50Hz or 110V/60Hz; 10A; 1500W | 220V/50Hz or 110V/60Hz; 10A; 1500W |
| Driving System | Stepper Motor | Stepper Motor |
| Packing Dimension | 1150L*1260W*1390H mm, 1040L*980W*755Hmm | 1150L*1260W*1390H mm, 1040L*980W*755Hmm |
| Gross Weight | 420kg | 480kg |
| Options | timing hopper, printer | timing hopper, printer |
Good caft parts: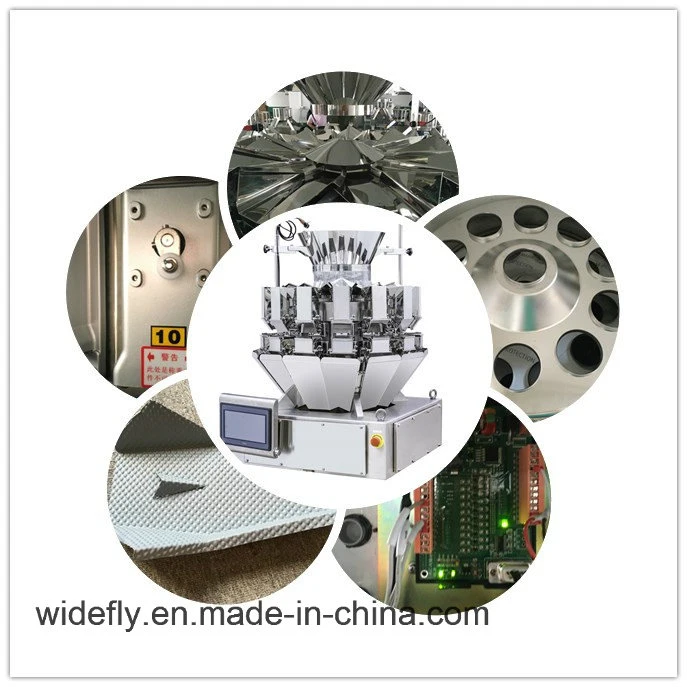 Packing Line: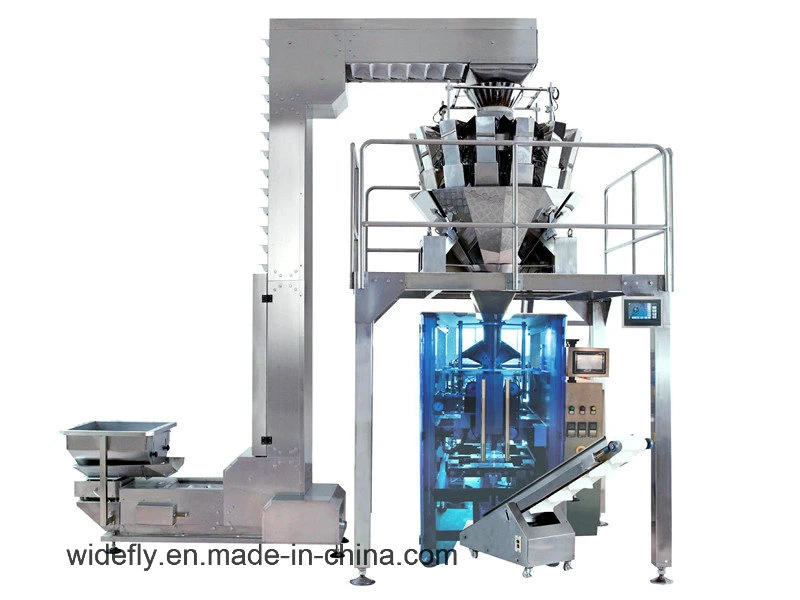 We also have: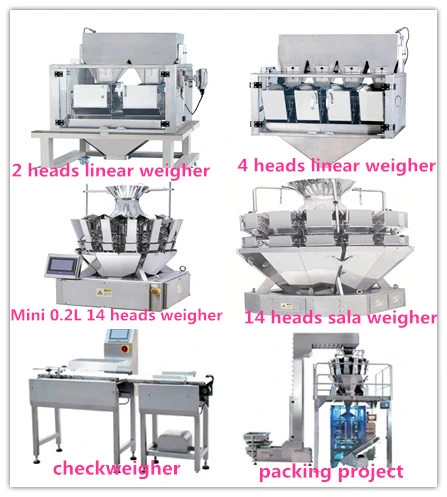 Application: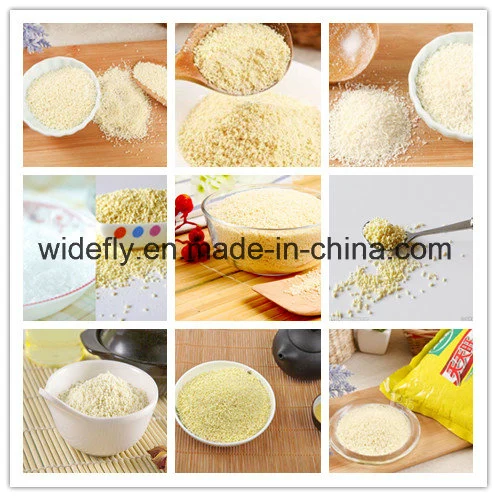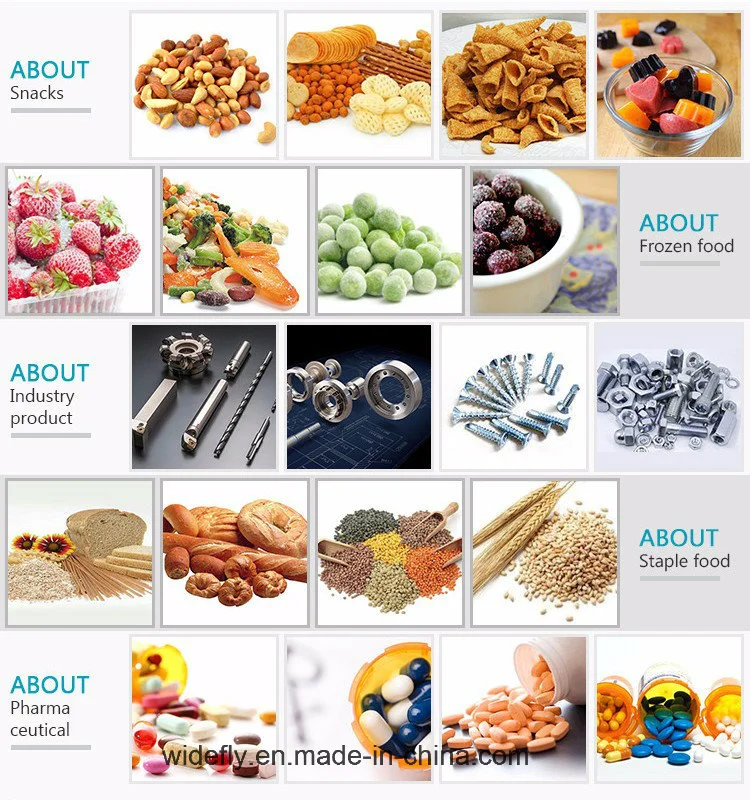 FAQ:
1. How to install the new machine?
our machines are designed easy for installation; Installation video is also available. If needed, we'll arrange professional engineer to service overseas if buyers bear related cost.
2. How to solve the problems during using the machines?
We have experienced after-sales team ready to solve the problems for our buyers. Buyers describe the problems to us by email or telephone; sometimes we need you to supply the problem pictures and videos for our engineers for reference, we will try to discuss with buyers and try to get the most effective solution in shortest time. If necessary, we can arrange the most professional engineer to go to buyer's factory for solving problems as soon as possible.
3. What's your warranty period and spare parts supply?
We offer one year warranty and life-long maintenance. In the first year, if any parts broken not occurred by human factor and parts not in the list of 1% free spare parts, we will supply the new replacement parts freely.
4. Do you supply OEM service?
Yes. OEM service is available. Our designer would make your private idea into being. We will protect your sales area, ideas of design and all private information belonged to you.
How multihead weigher works
A 'typical target' weight per pack might be 100

grams

of a product. The product is fed

to the top of the multihead weigher where it is dispersed to the pool hoppers. Each pool hopper drops the product into a weigh hopper beneath it as soon as the weigh hopper becomes empty.




The weigher's computer determines the weight of product in each individual weigh hopper and identifies which combination contains the weight closest to the target weight of 100g. The multihead weigher opens all the hoppers of this combination and the product falls, via a discharge chute, into a bagmaker or, alternatively, into a distribution system which places the product, for example, into trays.




Dispersion is normally by gravity, vibration or centrifugal force, while feeding can be driven by vibration, gravity, belts, or screw systems.




An extra layer of hoppers ('booster hoppers') can be added to store product which has been weighed in the weigh hoppers but not used in a weighment, thus increasing the number of suitable combinations available to the computer and so increasing speed and accuracy.
How multihead weigher can help a business
Multihead weighing can help in the following ways:
Filling bags
The range of bags which can be filled using multihead weighers is immense. At one end of the scale are large catering packs of many kilogrammes. At the other are small bags of crisps which can be handled at high speed and efficiency.
Mix-weighing
Products containing up to eight components can be mixed on a multihead weigher, very accurately at high speeds. The weigher is divided into sections, each with its own infeed. For example, a breakfast cereal containing hazelnuts and dried fruit plus two relatively cheap ingredients, could be weighed on a multihead with say eight heads devoted to each of the more expensive components and four heads to each of the other two. This would ensure high weighing speed while ensuring that overfilling of the expensive ingredients was negligible.
Placing into trays
A well-engineered distribution system enables you to combine the speed and accuracy of multihead weighing with precise, splash-free delivery of product into trays.
Multihead weighers were used initially for weighing certain vegetables. Their use expanded exponentially in the 1970s and 1980s when they were applied to the rapid weighing of snacks and confectionery into bags. What cherry tomatoes and crisps had in common was that they flowed easily through the machine and into the pack, with no more encouragement than gravity and a moderate level of vibration of the feeders. Since then, the accuracy and relative speed have been extended to many products which would in the early days of the technology have been seen as difficult to handle.
Sticky products
Fresh meat and fish, whether in a sauce or not, poultry and cheese (including grated cheese) can be moved along by using belts or screw feeders rather than vibration.
Granules and powders
While free-flowing, fine-grained powders can be weighed more cheaply by other means (such as cut-gate or linear weighers, or volumetric feeders), granules such as coffee granules and products such as loose tea can be weighed on today's multiheads.
Fragile products
Weighers with more shallow angles of descent and various cushioned inserts have made it possible to pack delicate and brittle items such as hand-made chocolates and gourmet biscuits.
Complex products
Using mix-weighing combined with a distribution system tailored to deliver separate components into a tray, a ready meal can be assembled with just the right quantities of, say, rice, meat and vegetables in the appropriate compartments.
Contact detail:
Contact person: Miss Carolyn Qin
Widefly Packing Machine Co., Ltd
Tel:+86-18029281546
Line2:+86-18125711469
Add:Rm302, Building4, Wealth Indutrial Park,
Pancun, Leliu, Shunde, Foshan, Guangdong. P.R.C